Working with Moon Energy – the 4 phases
People often ask what the 4 phases of the moon represent when it comes to working with energy and intent. My descriptions below ofter some insight into how I use the 4 phases when working with the moon for ceremony/rituals or just day to day guidance. The Moon has a great deal of influence on the water of Earth so it is also a good time to reflect on change or work with scrying methods. 
New Moon energy will activate intention and possibilities. Focus on hard work and remember balance is the key to obtaining anything you desire. Of course, this does not mean be greedy in what you wish for. New Moon is there to guide you with positivity so use her energy as such. Prepare yourself for a new adventure, new job, new lover or just about anything new your heart desires.
First Quarter Moon energy is used to work towards a goal. It may seem tiring in the beginning but the more you work at it the closer it comes to fruition. Intentions are the name of the game here as is the follow-through. Giving up simply means you will have to try again in the future. The first steps are often the most difficult to take in anything your heart desires so be vigilant and see your way to the end result. Use the First Quarter Moon as a stepping stone from the New Moon's energy. If you wish to start on a project or intention using the First Quarter Moon you must make sure your intention is well thought out and clear there is no room for error.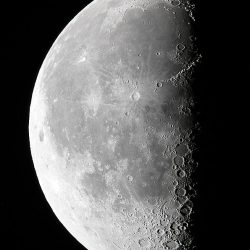 Last Quarter Moon energy is that extra boost we need to get things done. If you are working with Last Quarter Energy this is a good phase to finish off projects, relationships, or anything negatively affecting you. It is a time to reflect and plan for the coming Full Moon energies that can help to replenish your physical, emotional and spiritual levels. Do not start projects or anything you wish to see come to fruition over the long term during this moon phase.
FULL Moon energy will help you replenish everything that needs a charge. Your love life, job, financing, etc.. plant new intentions under the full moon and watch them grow quickly and with little effort. Use the Full Moon to cleanse any magical tools such as crystals. athame or statuary. Mother Full Moon offers calm clear energy to all things she washes in her light. Full Moon energy is also one of the best times to perform water scrying as the moon and water have the highest connection at this time.